Personalized Legal Pad Products
Custom Letter & Legal Pads







We offer a full line of personalized letter and legal pads. Our legal and letter pads can be personalized with your logo printed on each sheet or watermarks on each sheet of pad. You can have your logo imprinted on the tape binding or have a full color cover sheet added to your legal pad.

Please call us on wholesale quantity discounts.
Colored Front Sheet Foil Imprinted Covers
Custom legal, letter and note pads are a great way to promote your organization or firm. Many customers add customized or personalized letter pads to their portfolios or padfolios. Our standard bond paper is 20 lb; executives sometimes prefer our even-heavier 24# bond papers. Our standard economy ruled pads are printed on 16 lb bright white or yellow bond.
If you do not see exactly what you are looking for on our site, give us a call (800-310-2723) and we would be happy to send you a sample.
4-Color Topsheets for Legal Pads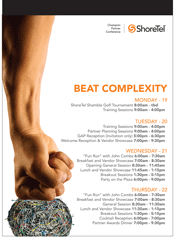 Custom Graph Paper Pads with
4 x 4 or 5 x 5 Grid Patterns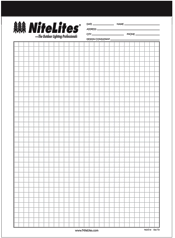 Custom Letter Pads used on Air Force One
Custom Imprint on Each Sheet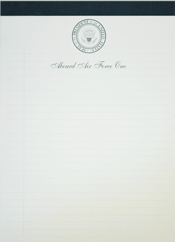 Custom Printed Letter Pads with Silver Foil
Custom Imprint on Tape Binding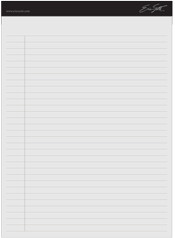 Yellow Legal Pads, Custom Letter and Junior Pads - Wholesale Direct
We manufacture legal pads and letter pads, with a variety of personalized options. We offer traditional ruled yellow letter pads, recycled journals, junior ruled pads and legal-size pads in colored shades. Personalized leather legal pads, padfolios, portfolios and imitation vinyl pad holders are also available. You may customize your pads by imprinting your logo on each sheet of paper, adding a custom protective cover and foil stamping, digital imprint on tape binding or printing on the tape binding. Your logo may be printed in 1, 2 or 3 colors, or 4-color process. Our standard ruled pads have a micro-laser perforation for a nice clean easy tear. We also offer 3-hole punched or drilled paper as well as 2-hole litigation-style pads. Our new stock premium executive writing pads come in a variety of colors; white, ivory/cream, yellow and blue. Adding a protective cover is a terrific way to decosrate and enhance your legal pads, and we offer various colors for cover materials and imprints. Mini notepads are available in an endless range of sizes such as 3 x 5, 4 x 6 or 5 x 8. We specialize in standard letter-size, legal size pads, mini note pads refills, and we offer corporate discounts on all our products.


Custom Letter Pads and Junior Note Pads
Custom Printed Legal Pad Covers
Yellow & Blue Colored Paper Legal Letter Pads
Custom Logo or Watermark Printed Letter Pads
Custom Grid Letter/Legal Pads
Foil-Stamped Tape Legal Pads
Digital Imprints on Tape Binding
Leather Letter Pads and Legal Portfolios, Padfolio Pad Holders
Personalized Legal Pads
Vinyl Letter Portfolio, Padfolios and Pad Holders




Grid Pads, Engineering Notepads with 4 x 4 or 5 x 5 graph paper rules
Junior Legal Pads, Watermark Logo Legal Pads

There are many options and styles to choose from; please scroll down to view them.

Jr Legal Pads wih Imprint on Tape
Personalized Legal Pads with Full Color Imprint on the Tape Binding
Customized Grid Pads
Jr. Legal Pads & Letter Pads
Colored Legal Size Pads
Ghost Printing Screened Imprints, Watermark Logo Legal Pads



Premium Quality Legal Pads, Deluxe Letter Pads, Fine Writing Pad Refills

Our New Line of Professional Pads - 4x4 or 5 x 5 Grid Pads, notes, litigation ruled, organizer pads. They are printed on smooth crisp #24 Bond with 30% Recycled Content Paper in your choice of Bright White, Blue, Cream/Natural or Yellow Colors. A Sturdy 50 Point Heavyweight Chipboard Backing, Leatherette Tape Binding with Micro Laser Perforation. Printed in 2 Colors Copper & Charcoal Grey. Premium Quality Pads at Affordable Prices.

Premium Executive Stock Pads
Legal, Junior & Letter Pads Custom Imprint on Each Sheet
Junior Letter, Legal & Letter Pads Imprint on Tape Binding


Call us today at 800-310-2723 or email us at sales@usapad.com for a custom quotation on your requirements.